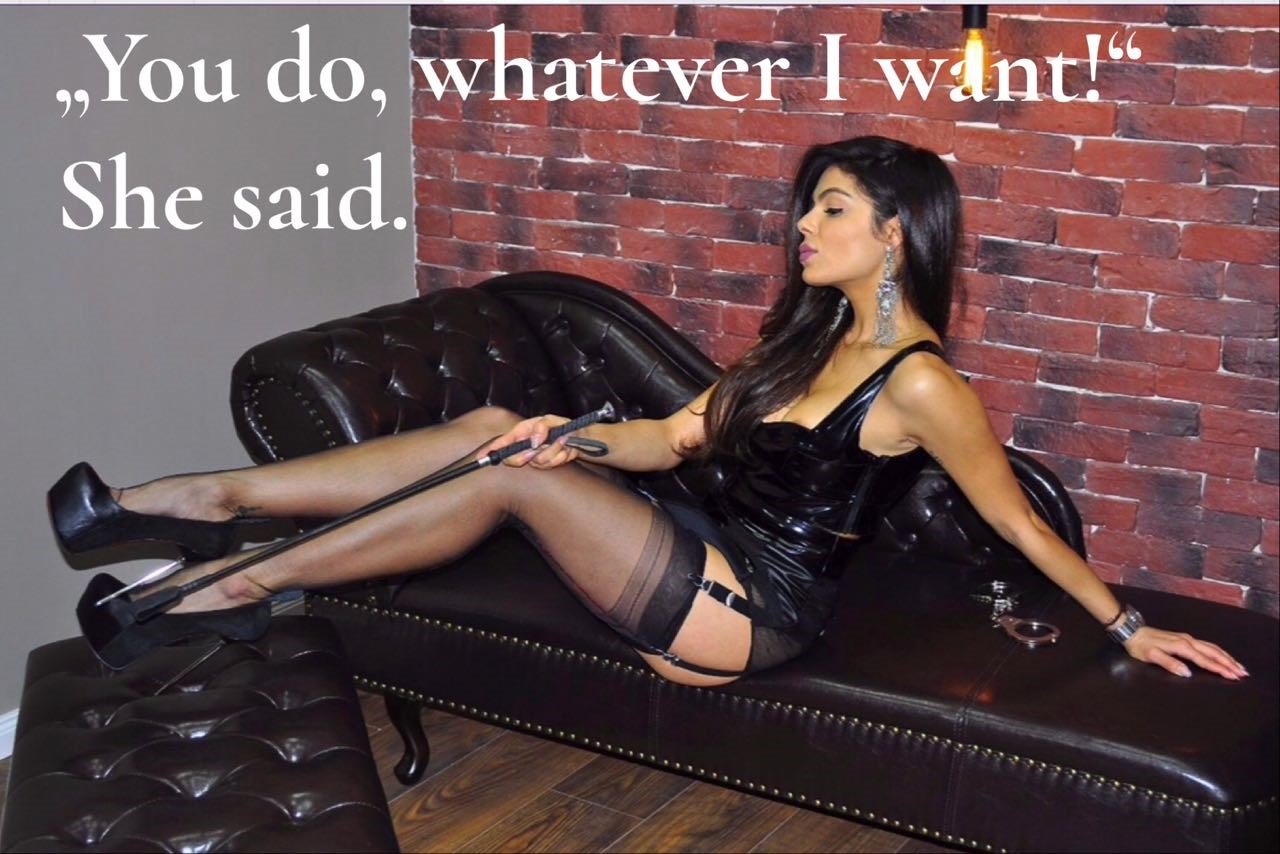 I'm your new addiction! I know what I want and I know how to get it! If you are lucky enough I may let you into My world but you have to prove yourself!
I feel flawlessly abnormal.I know you do too.That's only one of the reasons you need Me.
In case you don't already,I will make you support Female Supremacy.All males must be stripped of their rights.
#SheDaddy #SheGod #SheBoss
"I was always an unusual girl.
My mother told me I had a chameleon soul, no moral compass pointing due north, no fixed personality; just an inner indecisiveness that was as wide and as wavering as the ocean."